Welcome to BASIS Oro Valley Primary, home of the Jaguars!
Our tuition-free, public charter school serves students in grades K–5. We are proud to be part of the BASIS Charter Schools network which has been providing world-class education since 1998. Our campuses follow a STEM-infused, liberal arts program designed to propel your student farther than they ever thought possible.
Everyone at the Oro Valley Primary campus is here to cultivate a love of learning, natural curiosity, and the desire to excel in your student. Their success is our success.
Please reserve your place by registering for any upcoming tour/event.
Jill Duncan
Head of School
Jill Duncan joined BASIS Oro Valley Primary when it opened in 2014, as a second grade Learning Expert Teacher. She has also held the role of Dean of Students. Prior to joining BASIS Charter Schools she spent many years working with abused and neglected children and their families in the field of Social Work. Mrs. Duncan is passionate about bringing fun into the school day while ensuring children feel safe, secure, and empowered.
MS, Elementary Education, Northern Arizona University
BA, Psychology, Saint Michael's College, Vermont
Laura Jewett
Head of Operations
Laura Jewett has taught chemistry for grades 7–12 for a good portion of her teaching career, with many of those years spent in the BASIS Charter Schools network. Laura has also served as a New Teacher Mentor at BASIS Oro Valley. She joined BASIS Oro Valley Primary as Director of Student Affairs before taking on the role of Head of Operations.
MS, Education and Social Policy, Northwestern University
MS, Chemistry, University of Chicago
BS, Chemistry, University of California, San Diego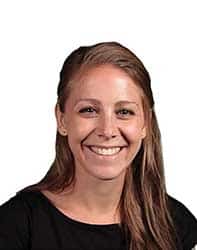 Sara Jewett
Director of Academic Programs
Sara began her career in education in 2012. Originally from Wisconsin, she has trained teachers in West Africa, taught grades 1 and 2, and developed a K–4 literacy curriculum. She has been with BASIS Charter Schools since 2014, serving at both BASIS Oro Valley Primary and in the BASIS Ed central office.
BS, Elementary Education, University of Wisconsin-Madison