Support BASIS Tucson North
Although charter schools receive less public funding than district schools, we are committed to maintaining our high standards of excellence by offering a tuition-free, world-class curriculum. Without our dedicated teachers, above-average test scores, prestigious college acceptances, and millions in merit-aid earned would not be possible. Every gift, no matter the size, has an impact.
All donations are tax deductible to the full extent allowed by law. If you have inquiries regarding any of our campaigns, please email: Gifts@BASISschools.org
Your donation to the Annual Teacher Fund allows us to recruit, retain, and reward high quality teachers through performance-based compensation. Every cent donated is earmarked for our teachers who are committed to creating positive, academic environments where your student may master rigorous content and develop the fundamental skills needed for future success.
Did you know that many employers match, dollar-for-dollar, the charitable gifts their employees make? You could double or even triple the amount of your donation if your employer provides matching gifts.
The Arizona State Public School Tax Credit program allows you (family, friends, and neighbors) to make a donation to our school and receive a dollar-for-dollar credit against Arizona state owed taxes*!
You may make your contribution to our school's Annual Teacher Fund by sponsoring a room on our campus! Available rooms may include laboratories, college counseling offices, theatres, gymnasiums, lounges, general classrooms, multipurpose rooms, etc. Room sponsorships are recognized with a personalized wall plaque, displaying your family name or business name, at the entrance of the sponsored room for the duration of the school year.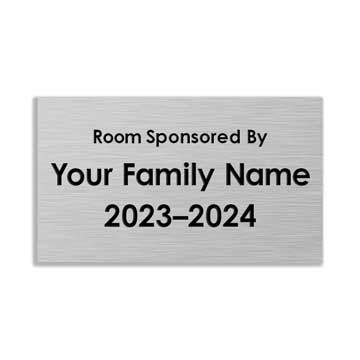 Your donation will help pave the way for student success! In honor of your commitment to our teachers, you (or your student, family, or business) will be recognized with a personalized Legacy Brick on the front walkway of our campus. This is a great way to acknowledge a student or family member, celebrate a graduate or accomplishment, or show support on behalf of a company.
BASIS Charter Schools Inc., is a 501 (c)(3) non-profit organization.